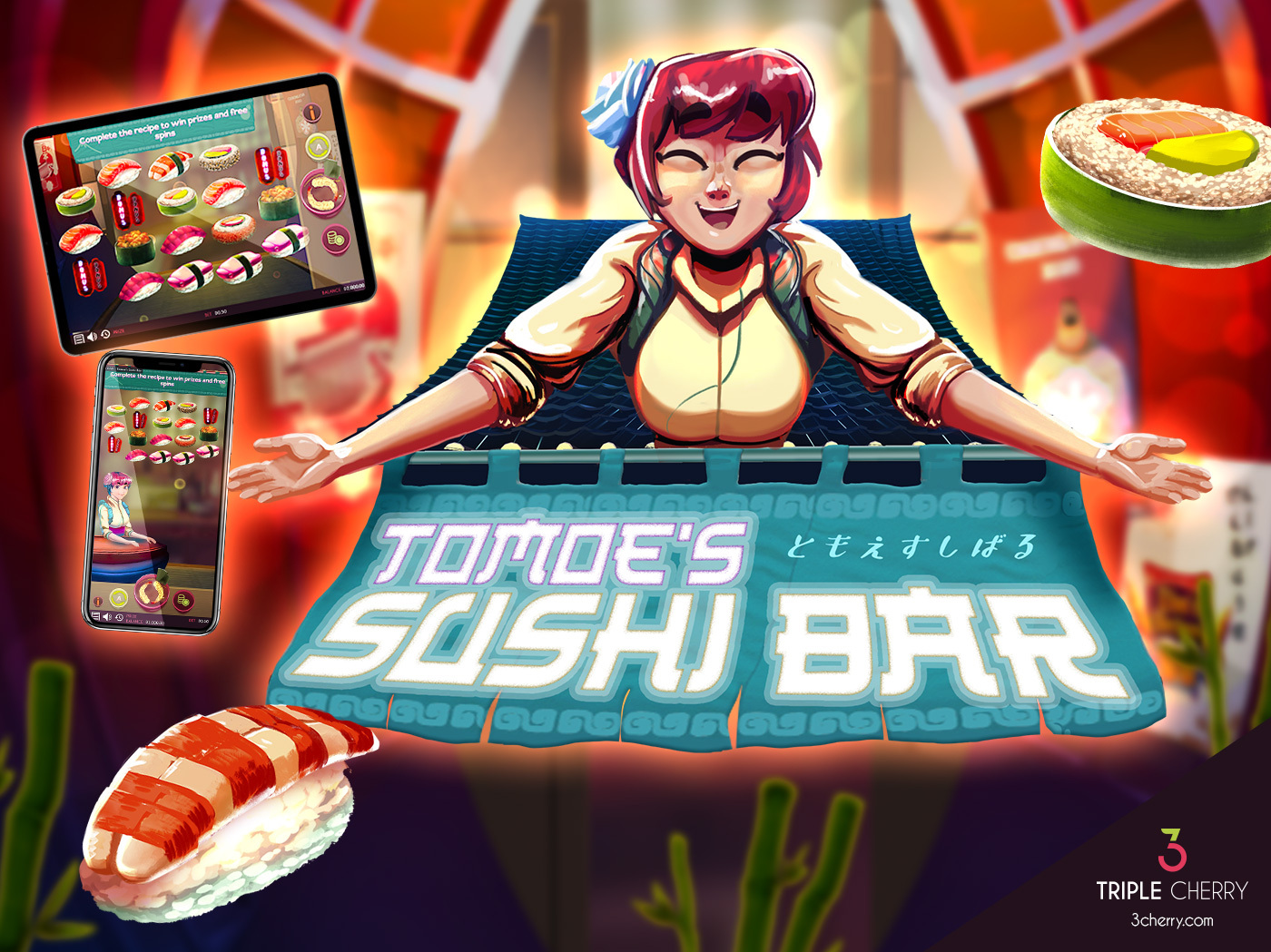 Triple Cherry is pleased to announce the release of its new delicious video slot, "Tomoe's Sushi Bar", a delightful experience!
Tomoe's Sushi Bar is a slot game of 3x4x4x3 reels and 40 paylines, all shown in a great oriental background that will allow the player to be transported to Japan.
The most particular thing about this fantastic game that will keep the user attracted to it is the recipe-based feature. On each spin, a random recipe appears at the top of the slot. If all the recipe ingredients appear at any position of the reels on that spin, the prize at the right is given to the player!
But it doesn't end here, plus this slot has a free spin bonus feature, that is achieved when the appropriate recipe appears. Free spins are awarded per bonus!
During free spins sequence, the symbols that appear at the reel are different and their associated line prizes will be higher!
Who would have thought that now the Nigiri, Maki and Uramaki, would hide so many prizes? dare to discover them!
If you want to know more or to try the demo, don't hesitate and go to this link: https://www.3cherry.com/slots/tomoes-sushi-bar/