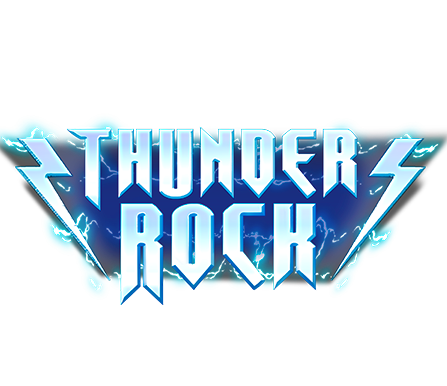 I WON'T BE A ROCK STAR. I WILL BE A LEGEND.
Do you live Hard Rock music as much as I do?
Enjoy one of the best live concerts of the Thunder Rock band and send us to the top! Let's light those spotlights to dazzle the public! Yeaahhhh!
3 rows and 5 reels (3x5) and 25 paylines.
Respin feature with ROCK locking wilds
ROCK letters progression
Contract shows minigame
Free spin bonus phase
English, Spanish, Italian, Portuguese, French, Russian, Japanese, German, Danish, Norwegian, Swedish, Dutch, Finnish, Turkish and Mandarin.
EUR, USD, GBP, CNY, NOK, JPY, BRL, TRY, SEK… (+100 currencies).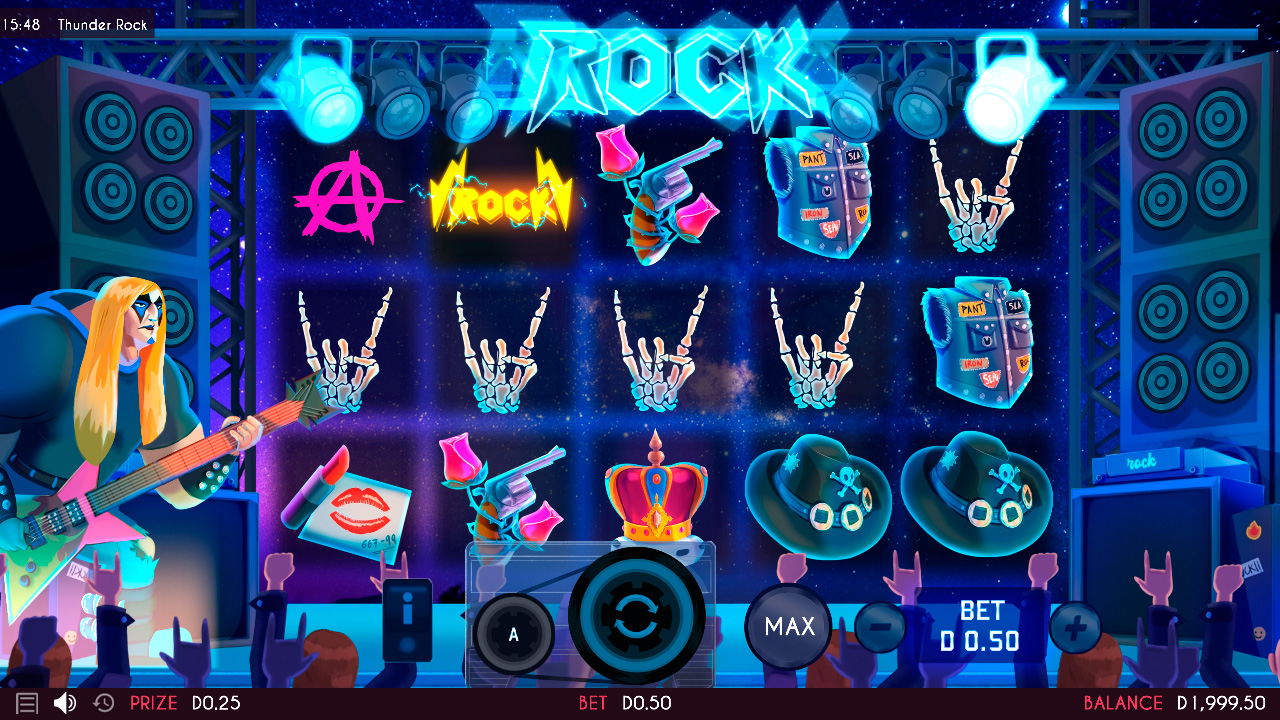 Progressive RESPIN
Win prizes, load the ROCK measurer and get locked WILDS.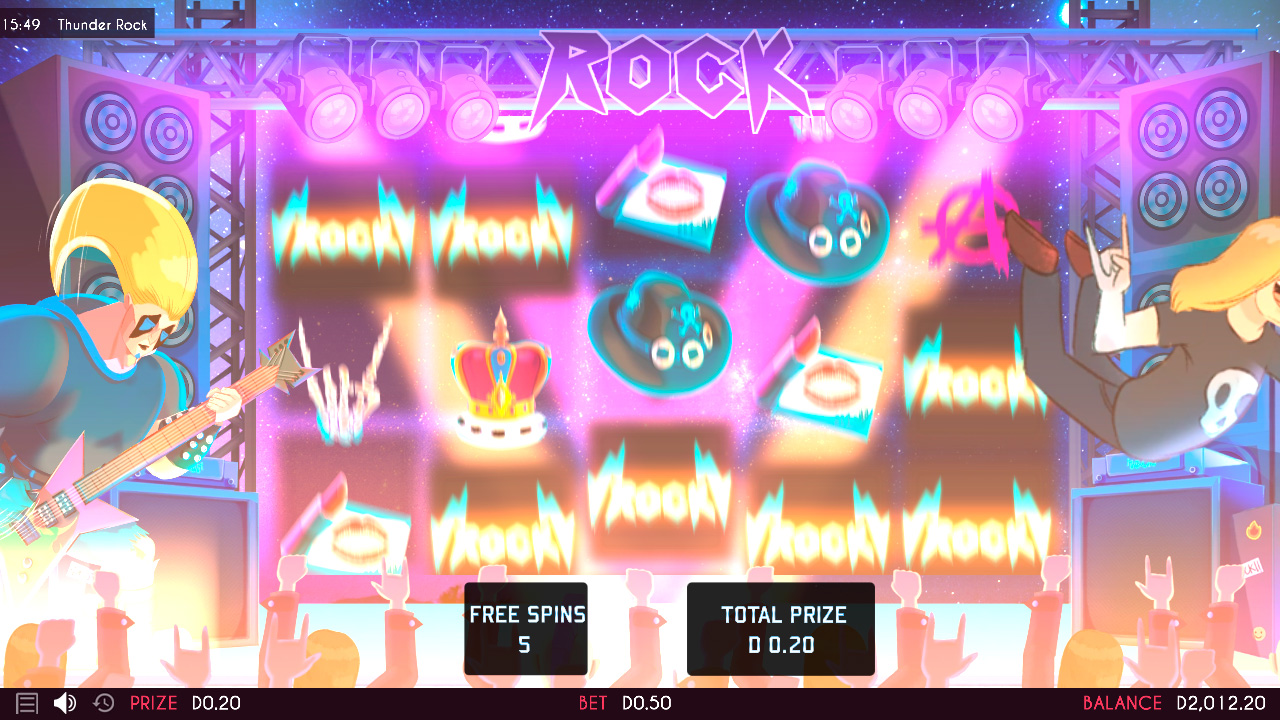 Free Spin bonus phase
Get Free Spins in contracts minigame.