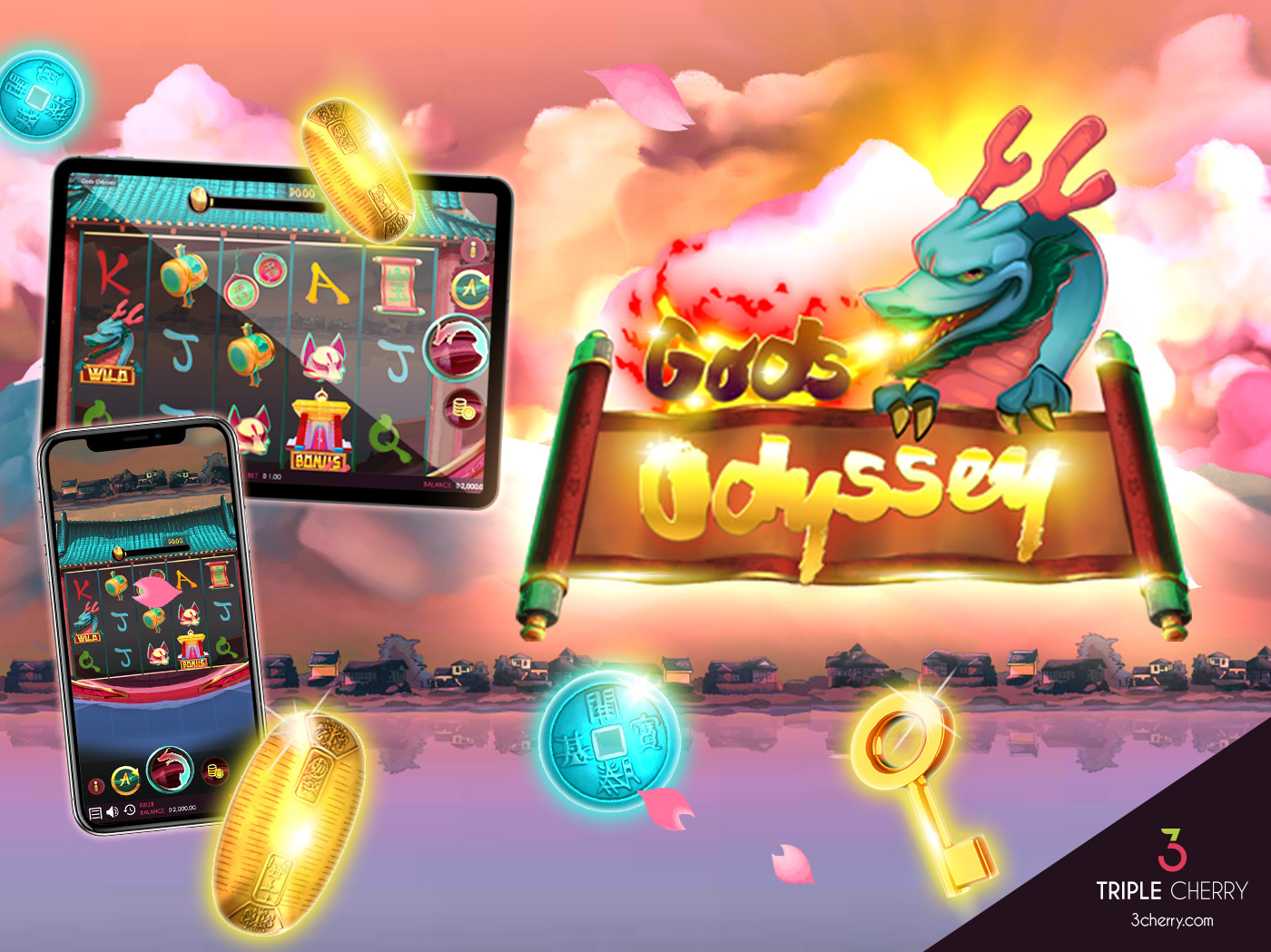 EMBARK ON AN ODYSSEY TO GET THE TREASURE OF THE SEVEN GODS
Sail on the Takarabune to ascend to eternal fortune. Lot of prizes await you in this fantastic adventure. Along the journey on this 3×5 Chinese slot, you will find many ancient relics of incalculable value.
Gods Odyssey is a slot game of 3 rows and 5 reels, 95,96% RTP, 25 paylines, a free spin bonus phase and a single player progressive jackpot.
The most original feature in Gods Odyssey is the progressive Jackpot that will make the player win even more prizes! Each time the player gets a prize, the jackpot amount will increase. Also, when a jackpot symbol appears at any position of the reel, the jackpot progress increases. When enough bags are collected, the player will receive the jackpot.
Gods Odyssey also offers a free spin bonus journey with additional free spin wins. This feature is achieved when 3 Bonus ​symbols appear on any reels position. At the beginning six free spins are awarded.
During the free spin progress the user can collect keys symbols. When three keys are collected three additional free spins are awarded. If the player collects a total of 6 keys, an additional two spins are awarded and an extra monetary prize is awarded.
The interface of the top right of the screen will show the amount of key collected. The more key the user collects, the closer will be the ship to the ending!
You can try the demo game here: ​https://www.3cherry.com/slots/gods-odyssey/