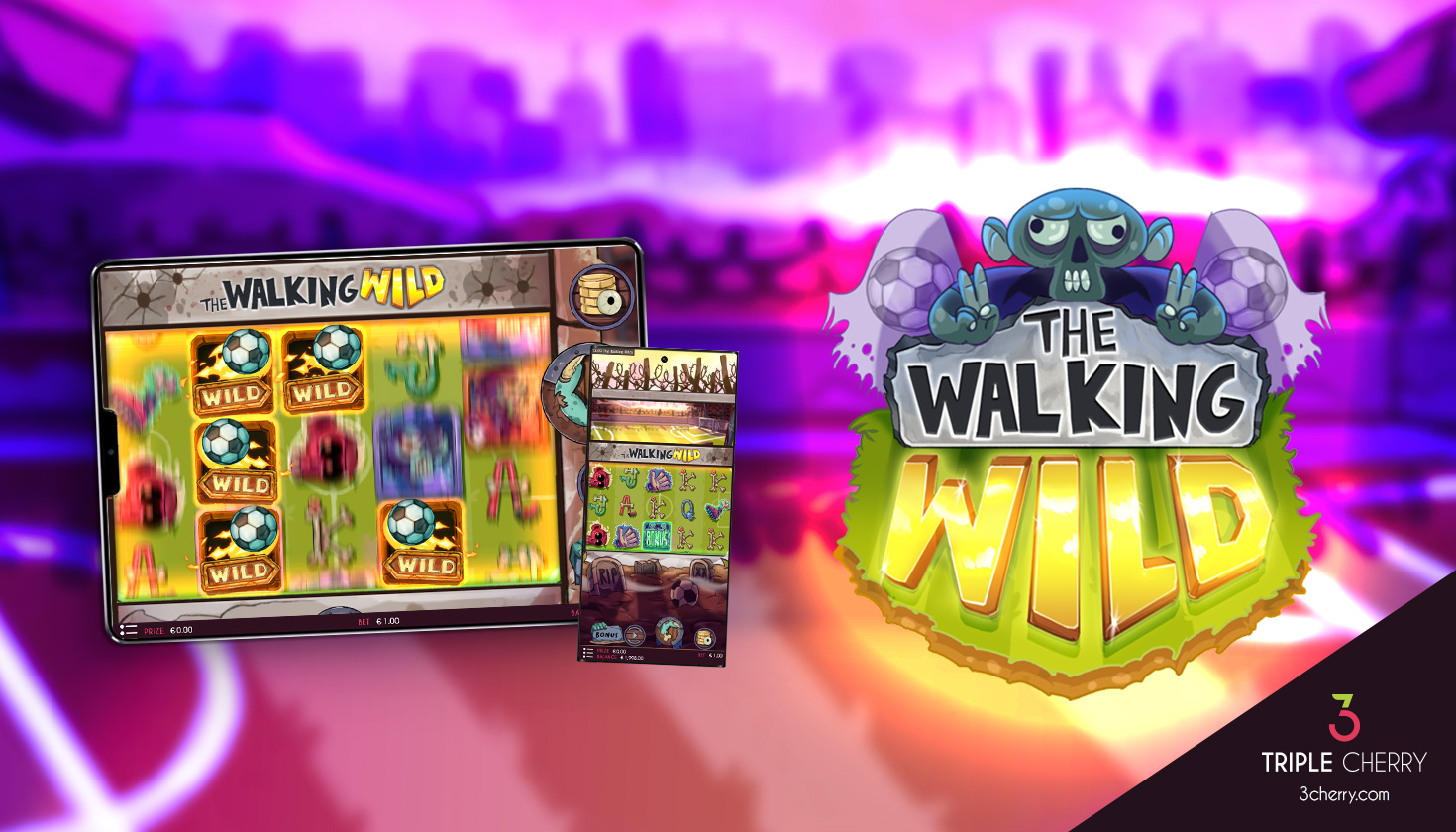 The zombies have decided to come out of their graves to do what they do best: play soccer.
Your conditions may not allow it, but your Walking Wild shots guarantee prizes.
And they can be even bigger if zombie bouncers stop them and change their direction in Free Spins!
The Walking Wilds is a slot machine with 5 reels and 3 rows per reel and has 25 different paylines. Each spin is an opportunity to get important winning combinations.
The Walking Wild can appear in any position on any reel and will move horizontally, triggering a respin each time they move to another reel, until they disappear from the game.
During the free spins phase, REBOUND symbols can appear on reels 1 and 5 that will bounce and change direction of WALKING WILD symbols that move to those reels.
The player can get free spins by collecting 5 BONUS symbols on the same spin.
In addition, this amazing video slot offers the option to buy bonus and have more chances to win great prizes.
This slot has an RTP of 95.28% and its geometry is 3×5.
Play in this apocalyptic and unique world of zombies playing soccer and accumulate prizes and rewards.
Click here for more information.