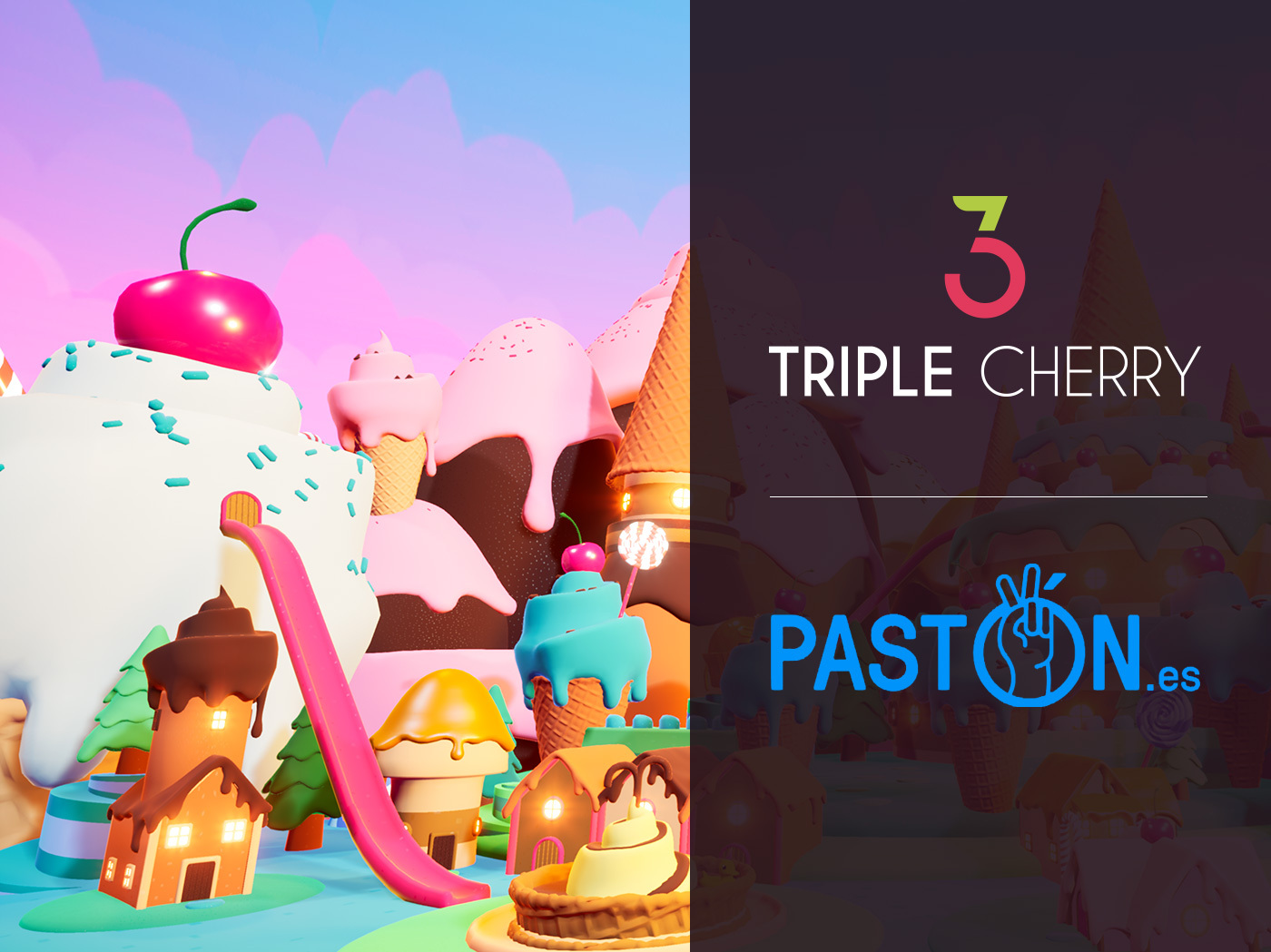 Triple Cherry, the Valencian video slots developer studio, acquires the gaming license to operate in Spain.
One of the strategic objectives of the company -to establish the games in the Spanish regulated market- has just been achieved by successfully passing the whole process that involves obtaining the license to operate in the Spanish market.
Triple Cherry will start this adventure with PASTON.es, very soon the players of the Spanish operator will be able to enjoy the magnificent catalogue of high quality games offered by the Triple Cherry, finding titles such as Nile Treasures or Seven's Club, which are having great success in the countries of Eastern Europe and are expected to reach the same attraction in the national market.
The Triple Cherry team is very excited about this collaboration and wanted to share a few words:
Juan Antonio Galindo, CEO and Co-Founder of Triple Cherry, commented: "These have been months of hard work and effort on the part of each of the people who make up the company, but in the end, as is to be expected, every effort brings its own reward and could not have been better: being able to operate legally in Spain and start this journey with an important Spanish casino such as PASTON.es" .
Jorge Guerrero, Paston's COO, said: "We are delighted with the integration of Triple Cherry in our casino offer, as they widely satisfy our criteria of quality and innovation, offering our customers a very attractive audiovisual experience". Pedro Marín, Pastón.es Head Product Manager, said: "Triple Cherry is presented as a new supplier with a fresh air. With excellent gameplay and a graphic presentation that has been really worked on, it is coming to the Spanish market to make a name for itself among the greats".
From now, the Valencian company will have the opportunity to offer its games to all Spanish casinos and expand nationally.
Spanish version:
Triple Cherry, empresa valenciana de desarrollo de slots en línea, adquiere la licencia de juego para operar en España.
Uno de los objetivos estratégicos de la compañía valenciana de desarrollo de slots en línea, establecer los juegos en el mercado regulado de España, acaba de verse realizado al pasar con éxito todo el proceso que conlleva la obtención de la licencia para operar en el mercado español.
Triple Cherry iniciará esta aventura de la mano de PASTÓN.es, muy pronto los usuarios del operador español podrán disfrutar del magnífico catálogo de juegos de alta calidad que ofrece la compañía, encontrando títulos tales como N​ ile Treasures o ​Seven's Club​, los cuales están teniendo un gran éxito en los países de Europa del Este y que se espera que alcancen el mismo atractivo en el mercado nacional.
El equipo de Triple Cherry está muy entusiasmado con esta colaboración y ha querido compartir unas palabras:
Juan Antonio Galindo, CEO y Cofundador de Triple Cherry, comentó: "​han sido meses de mucho trabajo y esfuerzo por parte de cada una de las personas que componen la empresa, pero al final, como es de esperar, todo esfuerzo conlleva su recompensa y no ha podido ser más buena: poder operar legalmente en España y comenzar esta andadura con un importante casino español como es PASTÓN.es "​ .
Jorge Guerrero, COO de Pastón, señaló: "​estamos encantados con la integración de Triple Cherry en nuestra oferta de casino, ya que satisfacen ampliamente nuestros criterios de calidad e innovación​, ​ofreciendo a nuestros clientes una experiencia audiovisual muy atractiva.​". Pedro Marín, Head Product Manager de Pastón.es, indicó: "​Triple Cherry se presenta como un nuevo proveedor con un aire fresco. Con una excelente jugabilidad y una presentación gráfica realmente trabajada, llega al mercado español para hacerse un hueco entre los grandes.​"
La empresa valenciana a partir de ahora tendrá la oportunidad de ofrecer sus juegos a todos los casinos españoles y expandirse a nivel nacional.