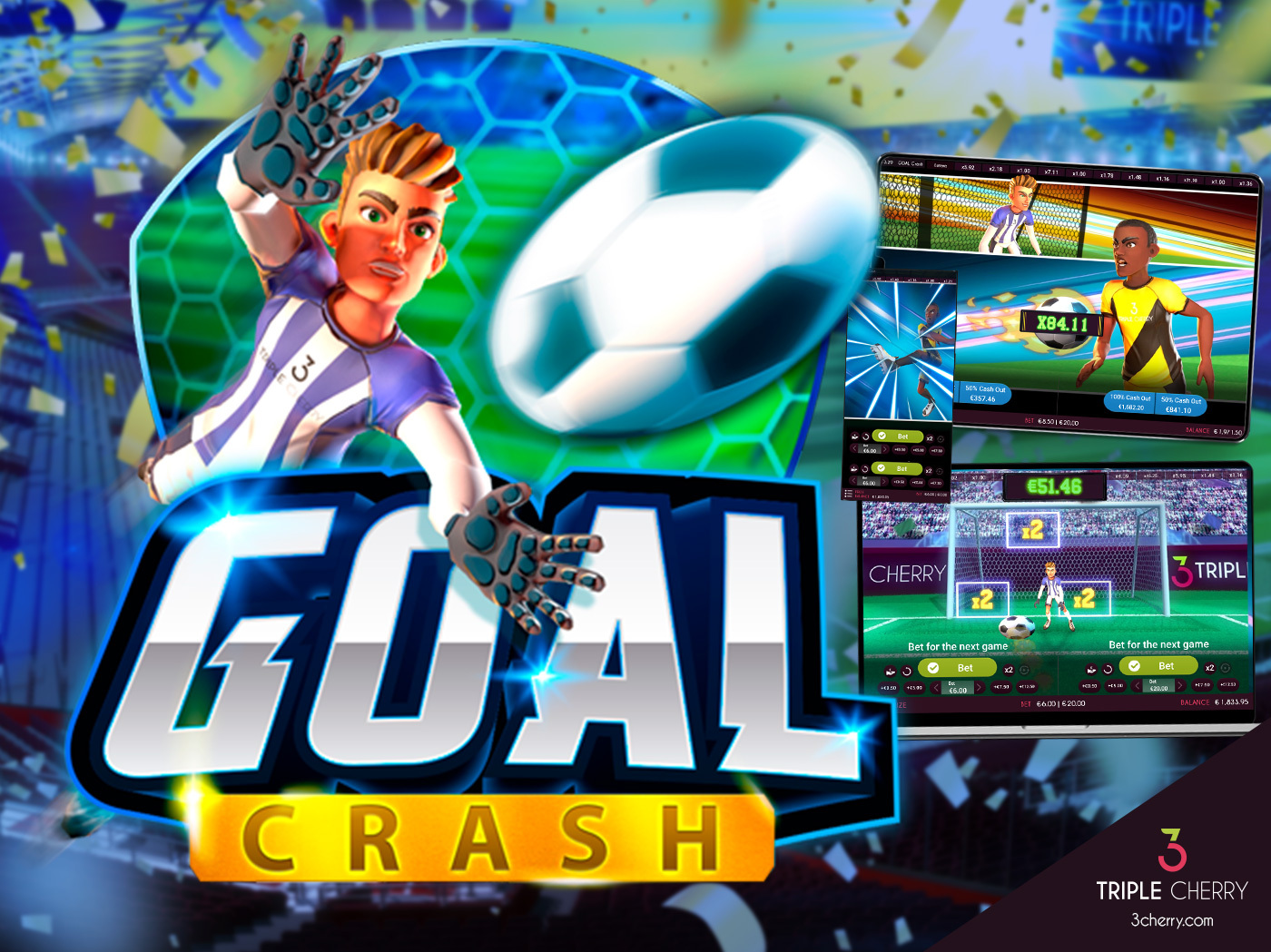 Triple Cherry is excited to announce the release of its first soccer-themed crash game: GOAL CRASH. With the World Cup just around the corner, there was no better theme to culminate with this creation.
This highly entertaining game has an RTP of 95,16% and nothing more and nothing less than a multiplier of up to x25000.
Intense Penalty Kicks with incredible graphics oer a new dimension in this type of game with a new addition…. An extra final multiplier to increase the prizes! After the game ends all the winners have a chance to win an extra multiplier with the final penalty kick shot.
A WHOLE SOCCER-INSPIRED CRASH GAME!
Click here to know more.