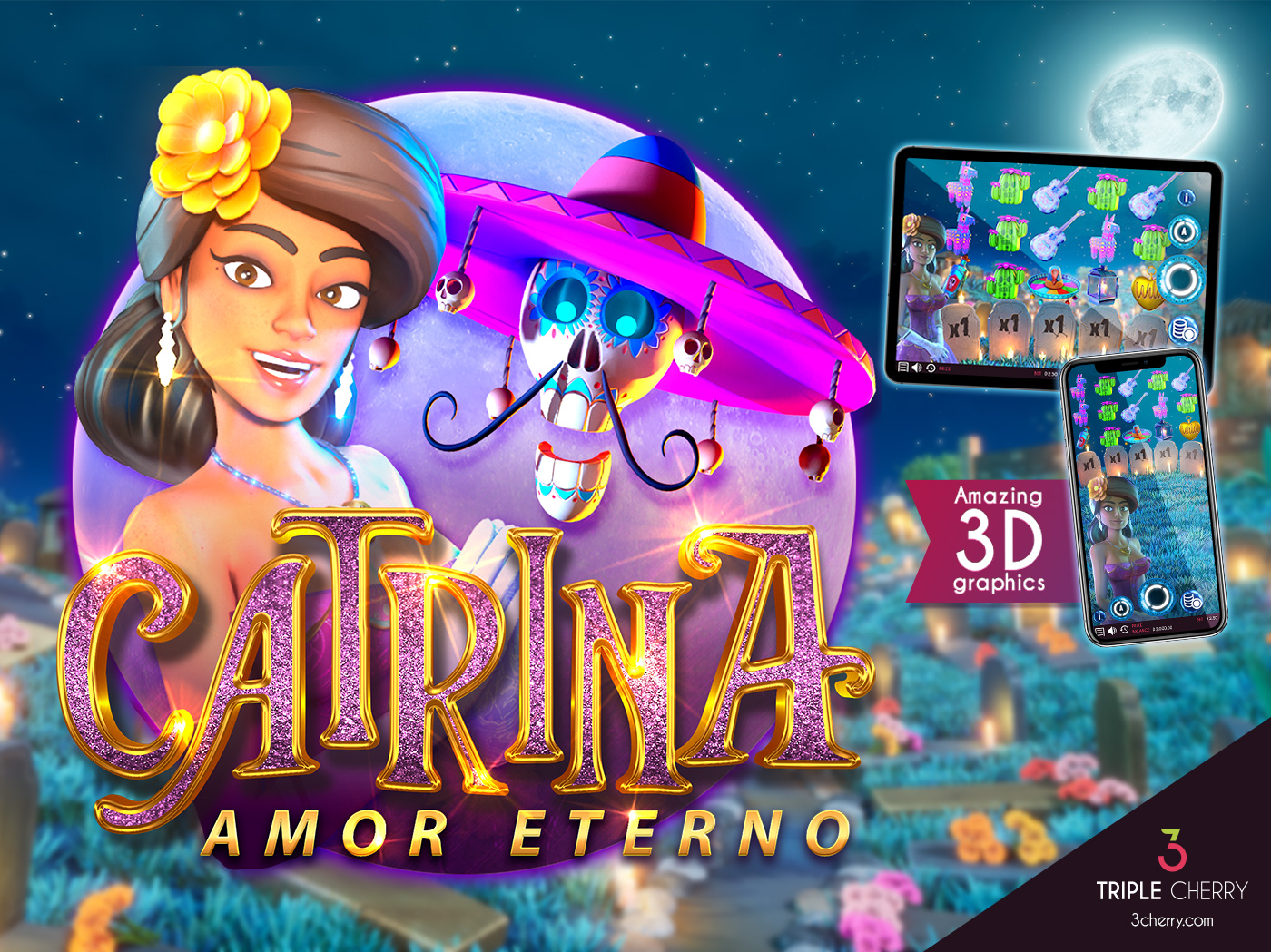 Triple Cherry is happy to announce its new release: Catrina, Amor Eterno.
In this 3x5 video slot the player will discover the love story between Catrina and Fernando, her late husband, on a Mexican day of celebration such as the day of the dead.
This magical slot presents a 95,22% RTP and different features that the player will enjoy wrapped in a harmonious background.
Among these fantastic features the user will find wild symbols at line combinations which creates or increases a column multiplier applied on next respins. Catrina can create new multipliers and increase them until x7 on each reel column. Good luck with the respins to combine all of them and have a lucky «Día de los Muertos»!
But Catrina won't be full of happiness until see Fernando and this is possible! Find him in the Skull Roulette, this will allow the player to get more prizes and to join in a free spins bonus phase!
The amazing 3D graphics, the original features, the beautiful music… all together will make the player feel inside this festivity and live the game intensely.
To know more about it you can visit: ​https://www.3cherry.com/slots/catrina-amor-eterno/